*Welsh scenery-type photos alert*
Yesterday I went to Bodnant Gardens with my mum. I know everyone's
dying
to see what its like there, so I took the liberty of stopping off at every strategically-placed bench to take a photo of the beautiful sights I could see, just for this here blog (and, also, for me cos I love it there).
The
Welsh Tourist Board
should pay me commission.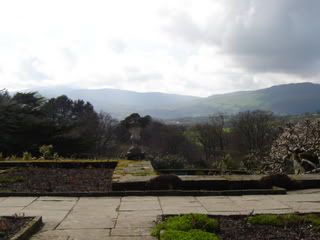 My favourite view in Bodnant - looking out towards Snowdonia.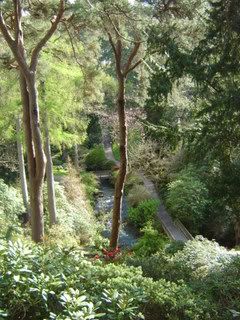 Looking down at the River Hiraeth-something (can't remember the last bit) which runs through The Dell - what the river and its banks are known as.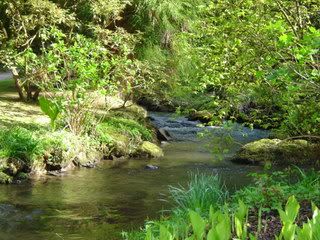 The river!
See, I think this shot could easily be mistaken for somewhere tropical. Like Thailand maybe?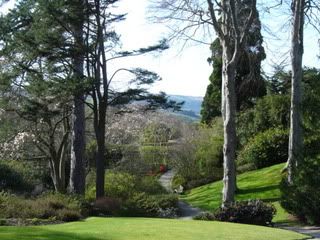 Oh, I do like this shot. How much am I practically a professional photographer?
The lovely hall. The Queen Mother stayed there once.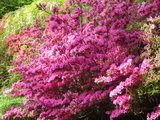 Last one - honest! I had to put this one up because I thought it was so thoughtful of Mother Nature to have a bush flower exactly the same colour as my blog.
In other news, today I polished my car. It is now so clean and shiny I could use my new hairdryer to dry my hair in front of it in the style of a big mirror with wheels. I shall photo-blog it tomorrow just because I am so proud of all my (4 hours) of hard work, and also because I have only just thought of doing it and its too dark now to take a picture.