As threatened, here are the pictures from last Monday when me, the boyfriend and the dog went on a bit of a trek around Llyn Brenig.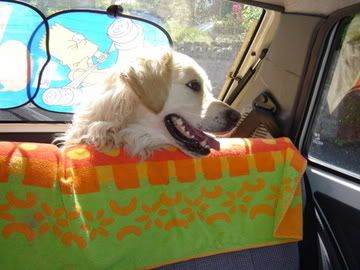 Bryn was really excited!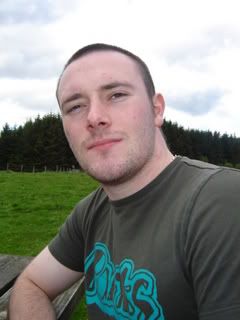 Tim enjoyed himself so much ...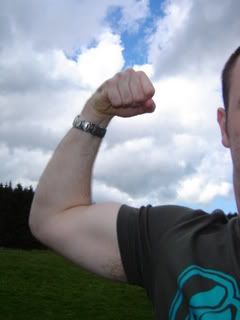 ... he decided to show off his impressive muscles.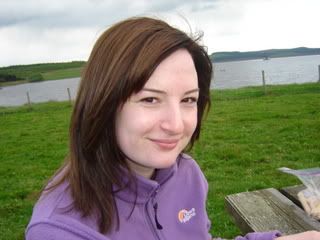 I was very impressed.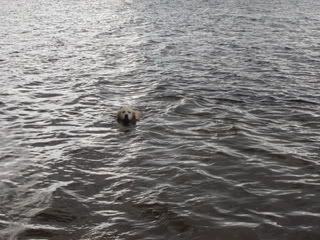 Bryn even decided to actually try swimming - this is the dog who has gone six years only ever going knee-deep in water before running back out scared.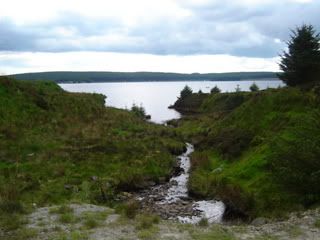 Overrall, a fabulous, if not slightly chilly, day was had by all at Llyn Brenig!